Grand Opening and Community Acupuncture
Written By: Dr. Tatyana Johnson ~ 7/6/2020
We are excited to announce that we have opened our SECOND location in Marysville, WA on July 1st, 2020. Dr. Tatyana offers a combination of Community Acupuncture and Private Acupuncture Sessions. Please call us at 425-953-9559 or schedule online to book an appointment now!
Kirkland Office Hours:
Monday and Wednesday - 7:00 AM - 3:00 PM
Friday - 7:00 AM - 1:00 PM
Marysville Office Hours:
Tuesday and Thursday - 10:00 AM - 6:00 PM
Friday - 3:00 PM - 7:00 PM
We are offering two specials for new patients!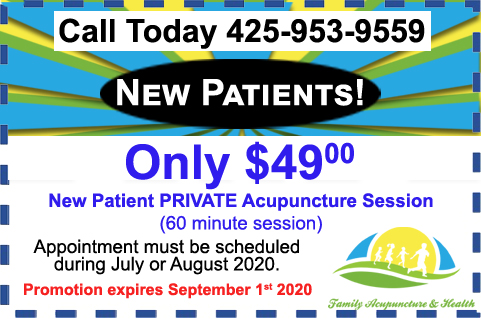 Community Acupuncture
Community Acupuncture takes place in a healing group setting. The purpose of community acupuncture is to provide high quality, natural health care, at affordable rates to as many people as possible, and as often as needed. Another great benefit to community acupuncture is that family and friends can do this together and receive their treatment at the same time. Community acupuncture works for ALL ages. Each patient will feel the healing energy from the other patients in the same room, and as well as the healing energy in the room itself, when receiving treatment.
Community Acupuncture treats a variety of common health issues such as:
Pain management
Immune system boost
Headaches and migraines
Stress management
Insomnia
Addictions
And much more
Share this post!
---
Immune Supportive Vitamins
Written By: Dr. Tatyana Johnson ~ 6/22/2020
Vitamin C:
Viatmin C is one of the biggest immune system supporters. Daily intake of vitamin C is essential for good health. Foods rich in vitamin C include - oranges, grapefruits, tangerines, strawberries, bell peppers, spinach, kale and broccoli.
Vitamin E:
Vitamin E is a porwerful antioxidant that could help your body fight off infection. Some foods rich in vitamin E include nuts, seeds and spinach.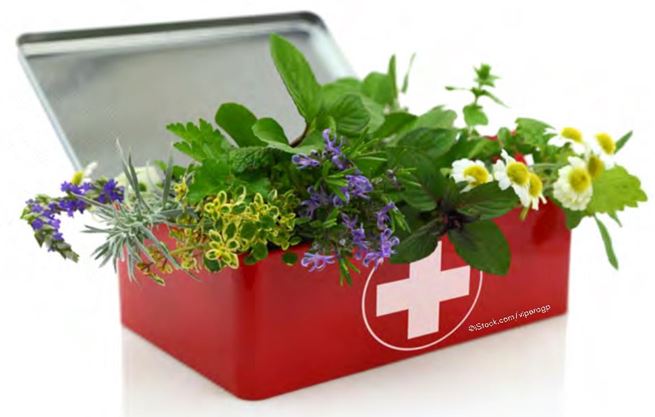 Further Research:
If this information has spiked your interest we encourage you do to more research, try starting with some of our favorites:
How to make Fire Cider
Probiotics for immune health
Medicinal mushroom tinctures
Wellness Formula
Source Naturals
Qi Gong for immune health
Wim Hoff and other breathing excercises
Natural produce wash
Share this post!
Personal Protection Steps:
Written By: Dr. Tatyana Johnson ~ 6/8/2020
Everyone can take simple steps to not only prevent the spread of COVID-19, but seasonal influenza and other respiratory illnesses:
Wash your hands frequently with warm water and soap
Avoid touching your face
Cough and sneeze into a bent elbow or tissue, then throw away the tissue
Avoid close contact with people who are sick
Stay home when you or a family member is sick
Clean and disinfect frequently used objects and surfaces
Clean your produce thoroughly
Homemade disinfectant:
Fill a 16oz spray bottle most of the way full with 99% isopropyl rubbing alcohol.
Add the following essential oils:
30 drops tea tree essential oil
15 drops lemon essential oil
15 drops lavender essential oil
15 drops eucalyptus essential oil
As always, gent plenty of rest, drink water and find ways to reduce stree.

Schedule a call to come in fo ran acupuncture tune up today!
Share this post!